World Radiosport Team Championship 2014
July 8-14, 2014
The World Radiosport Team Championship (WRTC) is a competition between two-person teams of amateur radio operators testing their skills to make contacts with other Amateur Radio operators around the world over a 24 hour period. All teams use identical antennas from the same geographic region, eliminating all variables except operating ability.
WRTC2014 included 59 competing teams from 29 qualifying regions around the world. Competitors represented 38 different countries.
Medal winners
Gold
Daniel Craig, N6MJ – United States
Chris Hurlbut, KL9A – United States
Silver
Rastislav Hrnko, OM3BH – Slovakia
Jozef Lang, OM3GI – Slovakia
Bronze
Manfred Wolf DJ5MW – Germany
Stefan von Baltz DL1IAO – Germany
View the complete results table.
In The Media
The official documentary video for WRTC2014 is now available for download. This makes it easier for use at club meetings or other events where an Internet connection may not be available.
The video is available at: https://vimeo.com/119947598
Look for the Download button. Then select the video resolution.
Note that the file sizes can be very large!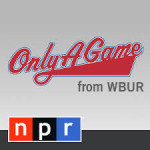 Only A Game from WBUR
Karen Given
Two by two, competitors representing 38 countries were called to the stage at the World Radiosport Team Championship, held last month in Westborough, Massachusetts. They're not identified by their names, which nobody knows anyway, but by their call signs.
Clutching manila envelopes crammed with maps and instructions, the teams rushed out of the hotel banquet room. They're eager to set up for what they describe as the "Olympics of ham radio."
Organizers had already chosen the sites and raised the antennas. "It's almost like we set the road course and now they're bringing their cars and drivers and now they see what they can do," said Randy Thompson, K5ZD, the co-chair of WRTC 2014.
Listen to full segment and view pictures at http://onlyagame.wbur.org/2014/08/09/wrtc-radiosport-ham-radio