World Radiosport Team Championship 2014
July 8-14, 2014
The World Radiosport Team Championship (WRTC) is a competition between two-person teams of amateur radio operators testing their skills to make contacts with other Amateur Radio operators around the world over a 24 hour period. All teams use identical antennas from the same geographic region, eliminating all variables except operating ability.
WRTC2014 included 59 competing teams from 29 qualifying regions around the world. Competitors represented 38 different countries.
Medal winners
Gold
Daniel Craig, N6MJ – United States
Chris Hurlbut, KL9A – United States
Silver
Rastislav Hrnko, OM3BH – Slovakia
Jozef Lang, OM3GI – Slovakia
Bronze
Manfred Wolf DJ5MW – Germany
Stefan von Baltz DL1IAO – Germany
View the complete results table.
In The Media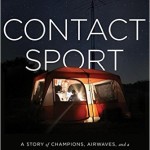 James George, N3BB, has written a book about the WRTC2014 event. The book is now available for ordering on both Amazon and Barnes & Noble Web sites.
It is a very well-written hard-cover book, suitable for hams and non-ham friends & family of hams, describing what we do and how/why we do it. It includes some background material about previous WRTCs and a reference section with lists of teams and winners from all events. Lots of photos, including a nice picture on the cover of a WRTC2014 tent at night with tower/beam and stars visible in the background.